The Story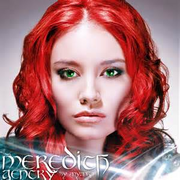 Meredith Gentry, also known as Meredith NicEssus, is a faerie princess turned private investigator in a world where fae are not only known to the general public, but are also quite fashionable. She fled the Unseelie court after a series of assassination attempts, and takes on the pseudonym "Merry Gentry" to hide from her family and her past while in Los Angeles. There she joins the staff of Grey's Detective Agency and becomes a private investigator . Her glamour (the art of magical disguise through illusion) is nearly unrivaled at court, and she is able to pass herself off as a human with fey blood. The tabloids, however, never let go the story of the vanished princess, the only Sidhe (pronounced "shEE") royal to be born on American soil. False sightings of her appear in tabloids almost weekly during her three year exile. After three years, however, she is unmasked and her return to faerie, and all that it entails, follows.
The Series
The Merry Gentry series is a series of novels written by Laurell K. Hamilton. It began with the novel A Kiss of Shadows published in October 2000. The most recent novel is book nine, A Shiver of Light, which came out in June 2014.
Characters
Royal family of the Unseelie Court:

Unseelie Court:

Seelie Court:

Merry's consorts: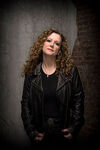 Laurell K. Hamilton is the author of the Meredith Gentry books. She was born on February 19, 1963 in Heber Springs, Arkansas, USA. She is also well known for the Anita Blake series. She currently lives in St. Louis County, Missouri, with her husband, Jonathon Green, and her daughter Trinity.